Enjoying Fall in Boston With Salsa Music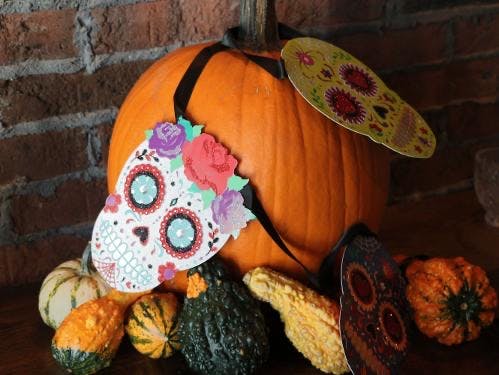 Fall always seems to be a magical time in New England. With the summer humidity turning to crisp fall air, the leaves changing colors, the seasonal activities such as apple and pumpkin picking; For many, it's their favorite time of year! Enjoying all that fall has to offer before the cold dreary weather of winter is a must. Whether you're into the "fun fall" activities such as pumpkin carving or costume parties, or just want to get out while it's still pleasant outside, Casa Cana has you covered! Come join us for a drink on the patio, or if it's too chilly for you, check out our Salsa brunches inside for something new! Keep reading to learn more about what we have going on at Casa Cana this Fall.
Delicious Food & Drinks on a Patio
Boston residents are all too familiar with the dreaded long winters in New England. Before the cold weather hits, support your favorite small business restaurants, while enjoying the great outdoors! What better way to do so, than dining on a beautiful patio? Soak up the last few weeks of warm sunshine on our spacious, cozy outdoor patio at Casa Cana.
Salsa Brunches at Casa Cana
The History of Salsa Music
Salsa music has an energetic vibe that is unmatched! The roots of salsa can be traced back to Eastern Cuba in the early 1900s. While it represents a mix of Latin musical genres, its primary component is Cuban dance music. Musical elements, including the rhythm and instruments used, were drawn from Spanish and Afro-Cuban music. Later, when this new style made its way to Havana, foreign influences were absorbed, particularly American jazz and popular music heard on the radio. By the late 1950',s many Cuban ad Purto Rican people and musicians had settled in the US, and especially New York. This is where Salsa really developed, and many bands were formed, creating the great Salsa music we know today!
Join us for a Brunch
Enjoy uplifting and upbeat Salsa vibes at Casa Cana, with great food, fantastic music, and even a bit of dancing. It's the best way to end your weekend on a high note this fall! Don't forget to secure your spot for a Salsa Brunch at Casa Cama with a reservation!
Visit Cana Cana in Boston
If you're looking for an authentic Salsa experience, visit Casa Cana! Our Salsa Band, Salsa yControl will be playing this Saturday evening, 10/30. Casa Cana is the best Mexican restaurant in the Boston area, located in Allston across from the Charles River. Our menu features traditional recipes, fresh ingredients, and an atmosphere that can't be beaten! Book a reservation or stop by today for an unforgettable dining experience.