FAQ: The Different Types of Salsa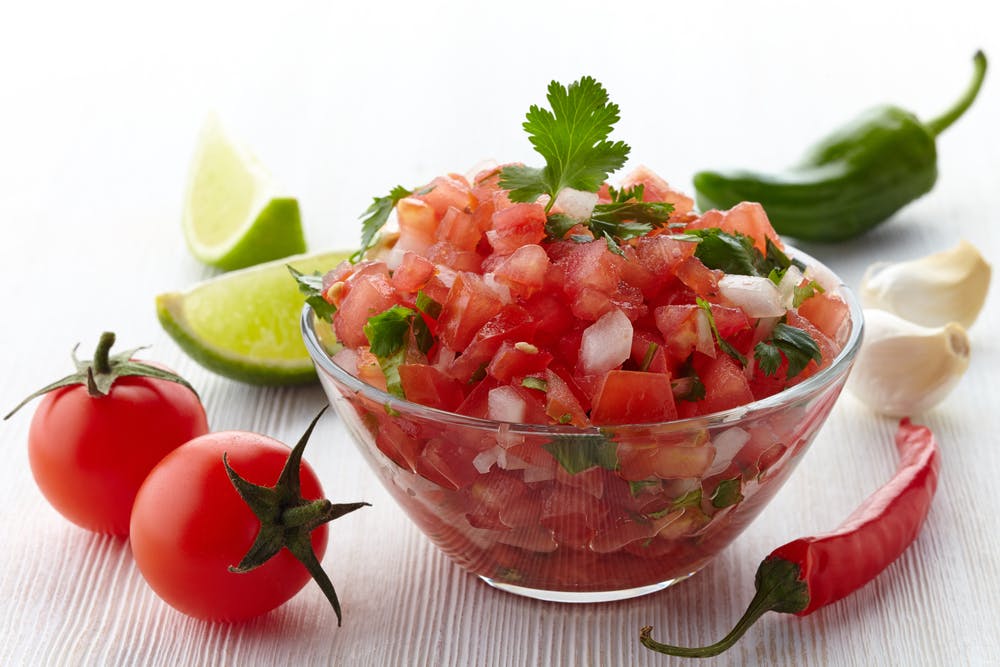 Did you know there are 6 types of salsa that are commonly used in traditional Mexican cuisine? These salsas each have a unique flavor, texture, and preparation method. Let's discuss some of the key ingredients that go into each of the 6 types of salsa and learn more about what makes them so special!
Pico De Gallo
Pico de gallo is arguably the most popular type of salsa. It's refreshing and light, yes has bold flavors that will satisfy your tastebuds. There are a wide variety of pico de gallo recipes that people use. There's no one right way to make pico de gallo, but there are some ingredients that remain the same in almost every recipe! Those ingredients include:
· Tomatoes
· Cilantro
· Lime juice
· Onion
· Salt
· Serrano peppers
Pico de gallo contains minimal liquid. It's used mainly as a topping and even served alone as a refreshing tomato-based salad!
Salsa Taqueria
Salsa taqueria is a totally different type of salsa than pico de gallo. This salsa is cooked and blended to a smooth consistency. It also contains hotter peppers, giving it a kick that makes a little bit go a long way! Salsa taqueria is typically served as a topping for tacos. Salsa taqueria contains tomatoes, arbol chiles, onion, lime juice, garlic, and salt. The ingredients are cooked together in water or oil until they're ready to be blended into a smooth salsa taqueria.
Salsa Roja
Salsa Roja is a broader term for any red salsa that contains blended and cooked ingredients. Salsa Roja is served as a condiment that can be added to just about any of your favorite Mexican dishes! Tomatoes, garlic, onion, lime juice, salt, cilantro, and either jalapeno or serrano peppers are combined the create a gorgeous red sauce with a serious kick!
Salsa Verde
Salsa verde directly translates to a green sauce. As the name suggests, this salsa is green! The green color comes from tomatillos in place of tomatoes. The other common salsa ingredients like onion, cilantro, lime juice, and peppers are also included. Salsa verde is cooked and blended to make a sauce that's served chilled to put on top of different foods.
Salsa de Aguacate
This is another green salsa that contains tomatillos, but it also has avocado! The avocado works well to tone down the spiciness of the serrano peppers. Onions, garlic, and cilantro are included too of course! The salsa ingredients are cooked and blended, then cooled before serving.
Salsa Criollo
Salsa Criolla is a less commonly prepared type of salsa that doesn't contain any tomatoes. Instead, the primary ingredient is sliced red onions. The red onions are mixed with salt to pull out their naturally sweet flavor, then prepared with aji Amarillo peppers, cilantro, and lime juice. The ingredients are all kept raw and unblended. This salsa can be enjoyed alone or on top of your favorite dish.
A Taste of Authentic Mexican Food at Casa Cana in Boston
If you'd like to get a taste of these authentic Mexican salsas without getting on a plane, visit Casa Cana today! Located in Boston, we have the best Mexican food, freshest salsas, and tastiest margaritas in the area. Come dine with us inside or on our gorgeous outdoor or patio. Call today to make a reservation or place a pickup order!