Sunday Brunch Must Trys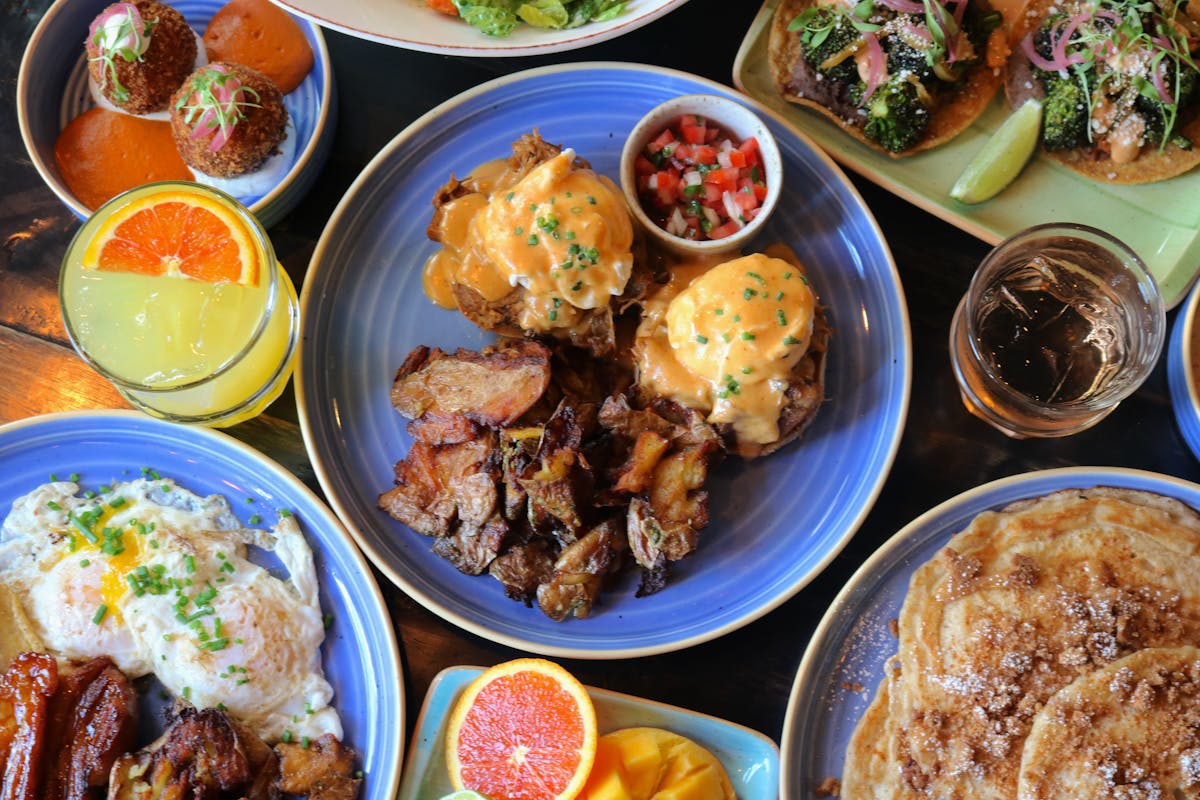 Welcome the warm weather with Sunday Brunch! Take a trip over to Allston and visit Casa Cana with your pals and dine in on our Brunch specials. We have a good variety of sweet and savory items available to order during brunch, there truly is something for everyone! Whether you're in the mood for tacos or pancakes or a little bit of both, we've got you covered! There is no wrong choice at our Sunday Brunch.
Breakfast Tacos
We think you can eat tacos at any time of the day and with our breakfast tacos that is possible! Our tacos are made up of scrambled eggs, chorizo, pico de gallo, and cotija cheese on a corn tortilla! The flavors you know and love in tacos with the taste you expect from Mexican-style breakfast! You simply can't go wrong with tacos for breakfast!
Churro Pancakes
Enjoy breakfast on the sweeter side with an order of Churro Pancakes! The Casa Cana sweet twist on a breakfast staple, we combined American and Mexican cultures together to create this dish! Our pancakes are topped with caramel and cinnamon sugar to mimic the flavor profile of churros. The light and fluffy pancakes will be sure to delight your sweet tooth.
Huevos Rancheros
A Mexican breakfast staple this dish is composed of fried eggs, chorizo, and beans topped off with a fresh house-made pico de gallo salsa! High in protein and flavor, this hearty dish is the perfect way to fuel your day. Sub out the chorizo to make it vegetarian-friendly.
Sunday Brunch at Casa Cana
What are you waiting for? Head on over to Allston this weekend and come by Casa Cana for Sunday brunch! Explore the rest of our brunch menu to see all of the dishes and cocktails we have to offer! Make a reservation today for you and your friends for this coming weekend! We are looking forward to seeing you soon!