Where to Get the Best Tacos in Boston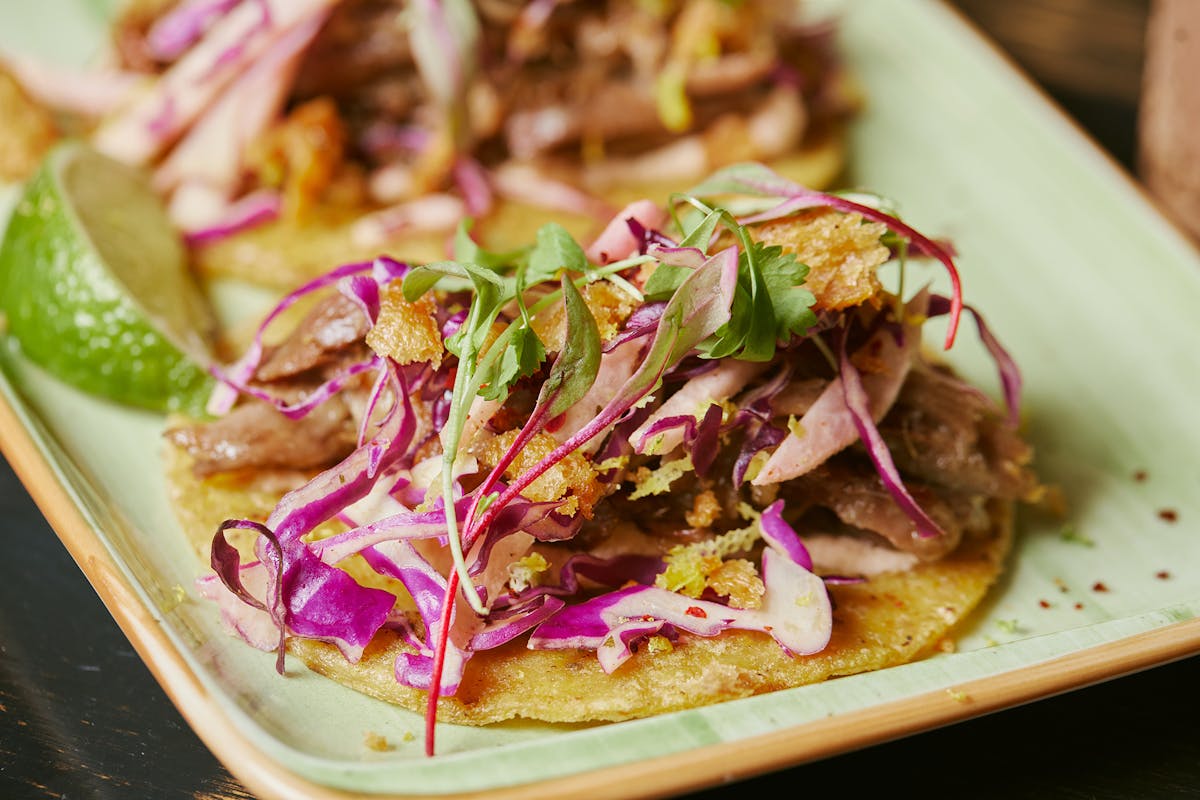 If you're a Mexican cuisine and taco enthusiast, you know that not just any taco will satisfy your tastebuds. If you're on the search for the best tacos in Boston, you've come to the right place! Casa Caña is a Mexican-inspired Taqueria and Tequila Bar that celebrates the rich culture and cuisine of Mexico through vibrant food, drink, design, and music.
But before we get into the best tacos, let's go back to the roots and talk about where this delicious creation originated! The taco as we know it today has certainly evolved over the years, and it looks quite different from the version that natives in Mexico were eating.
The History of Tacos
Tacos originated in Mexico long before the Spanish settlers arrived. The Ancient Mexicans used freshly made soft flat corn tortillas, filling them with fish and other cooked organs. There were none of the fancy toppings like we use today, such as sour cream, guacamole, or jalapeno peppers. This was a staple meal for them, providing plenty of vital nutrients. It wasn't until 1905 that the taco was first introduced in the US by Mexican migrants. By 1920, the taco started to fuse with American ingredients, replacing the organs with ground beef and chicken and adding fillings like lettuce, cheddar cheese, and tomato. This became the standard American taco! Over the years, many restaurants and individuals have taken their own spin on this Mexican staple food.
Authentic Tacos in Boston
At Casa Caña, we have a delicious variety of authentic tacos on our menu to choose from. Whether you prefer fish, chicken, carnitas, or even something a little more unique like duck, we've got you covered. Below are our fan-favorite tacos in Boston:
CARNITAS TACO
tomatillo salsa verde, grilled corn, and pickled jicama
YUCATÁN CHICKEN TACO
pickled onion, sour orange, ancho crema, avocado
CRISPY FISH TACO
green papaya slaw, smoked habanero crema, avocado, lime
MOJO DUCK TACO
guajillo, red cabbage slaw, plantains, duck crackling
CARNE TACO
Grilled tenderloin, onion, radish, cilantro, chimichurri
Enjoy Tacos at Casa Caña in Boston
Is your mouth watering for a delicious taco (and maybe even a margarita to wash it down with)? Come dine with us at Casa Caña in Boston for the best tacos around! Join us every Tuesday for our Taco Party Platter! Mix and match any five tacos for just $20! Valid on dine-in only.